Fuzion Thief Cartman 173g
SPEED: 8  GLIDE: 5  TURN: -1.5  FADE: 2
The Thief is a versatile fairway driver that will benefit players of all skill levels. With the stable flight path and glide, the Thief will be a fairway workhorse for every bag. For slower arms, the Thief will be an overstable complement to the Witness. For big arms, the Thief will be a straight flyer with slight hyzer release.
SUGGESTED SHOTS
Flex shots for beginners, turnovers and rollers at higher speeds.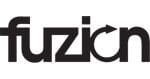 Fuzion combines the durability of Lucid with an advanced polymer to form a non-transparent blend of plastic. This plastic also provides players with additional grip.
Design ID: 150104 South Park Cartman Patrol